Forthcoming retreats and workshops:
New Years Yoga Day: Find Your Inner Fire.  Feeling sluggish and stagnant this Winter?  This January yoga day with Claire Mace in Holyhead will get your circulation going: expect to sweat and get your blood moving at these hot yoga workshops.  Reserve your spot for the morning (beginner-friendly), or the afternoon (more advanced), or both!  Book here.
Saturday 9th February 2019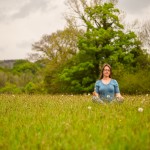 Mini-retreat: Self-care Saturday. Step away from the busy-ness of everyday life and focus on yourself and your needs at this inspiring day in Holyhead. Practice yoga, mindfulness, chanting and more in a nurturing environment. Suitable for beginners as well as more experienced yogis. The day includes a tasty lunch cooked by wild plant expert Jules Cooper. Book here.
Friday 23rd March – Sunday 25th March 2019
Spring Awakens Yoga retreat with Claire Mace at South Stack.  Perched on the side of Holyhead Mountain, this retreat takes place in a delightfully quirky, luxurious and warm country house.  Features delicious food prepared by talented local vegetarian chefs. Do yoga, take walks and experience the power of the sea and mountains.  More here.
Saturday 25th – Wednesday 29th May 2019
Poppy Perinatal Yoga Teacher Training. Ideal for yoga teachers, pregnant people or anyone who works to support people during and after pregnancy. Learn up to date information on how to plan and deliver safe pregnancy yoga sessions. Residential training programme over 5 days and 4 nights at country house Yr Ocar in Snowdonia with Charlotte Speller. More here.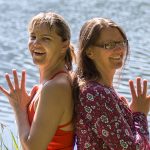 Thursday 1st – Sunday 4th August 2019
Boundaries and Space: a Forrest Yoga retreat with Sandra Robinson and Claire Mace. Join Sandra and Claire for 4 days and 3 nights at Trigonos, deepening your understanding of yourself and your boundaries.  Enjoy comfortable accommodation, inspiring food and stunning scenery.  Booking is now open! More here.