Saturday 20th June 2020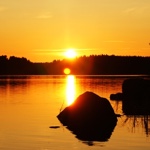 Deepen Your Yoga: Summer Solstice Flow with Adrian. This workshop with Adrian Kingsley-Hughes celebrates the longest day of the year. Expect a two-hour Forrest Yoga practice, where there will be a chance to go inward, go deeper, let go, and perhaps even explore how you'd like the second half of your year to be like. Suitable for all, including beginners. Workshop will be delivered virtually, live on Zoom. More here.
Saturday 1st August 2020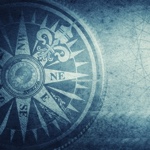 Online Retreat Day: Reorientate and Find Your Centre with Alison Clancy and Claire Mace. How do we meet these times of rapid change with full access to our innate resources and inner wisdom, rather than being paralysed by fear, doubt, and confusion? Alison and Claire have crafted this online day retreat to help you get centred and get focused. Keep the whole day free! More here.
Friday 7th – Sunday 16th August 2020
Jambo 'Dragon' Truong Yoga Anatomy Continuing Education Training (CET). Join inspiring and knowledgeable senior yoga teacher Jambo for nine days of teaching.  This virtual course that will deepen your understanding of Yoga Anatomy in a fun and experiential way, and uplevel your yoga practice and teaching. More here.
Friday 11th – Sunday 13th September 2020
Earth and Sky Wild Yoga Retreat. Get close to nature with a weekend of yoga and nearly-wild camping at a secluded Snowdonia location. Enjoy powerful yoga with Claire Mace – and delicious food produced by local, sustainable hill farms. Switch your mobile phone off and experience the raw power of nature. More here.
Saturday 24th – Tuesday 27th July 2021
Yoga retreat with Sandra Robinson and Claire Mace. Join Sandra and Claire for 4 days and 3 nights at Trigonos, deepening your understanding of how to find ease amid the intensity of modern life. Enjoy comfortable accommodation, inspiring food and stunning scenery. More here.