Saturday 24th – Tuesday 27th July 2021
Yoga retreat with Sandra Robinson and Claire Mace. Join Sandra and Claire for four days and three nights at Trigonos, to explore reclaiming breath, presence, and power. Enjoy comfortable accommodation, inspiring food and stunning scenery.  More here.
Throughout 2021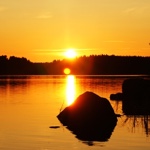 Bespoke retreats. Want to get away and step out of time but don't want to do a group retreat with strangers? We can facilitate bespoke retreat experiences for individuals or groups on Anglsey, booking you into beautiful accommodation and arranging customised private yoga lessons and holistic treatments for you. Get in contact to discuss.